Exfoliating your skin may be the most overlooked and under-appreciated step of a good skincare routine, after toning of course. We'll talk about that another day, one step at a time.
You can exfoliate both your face and body, but again lovelies, one step at a time. Here we're talking about facial exfoliation.  Exfoliation is an important step in maintaining beautiful skin.  It sloughs away dead skin cells, improving the overall texture and appearance of your skin by revealing fresh new cells. This allows for your skin to absorb all your creams, oils, and serums better. When it comes to facial exfoliation you have two different ways to do it: chemical exfoliants & physical exfoliants. Your skin type plays an important role in which exfoliant is best for you.
So let's get into it, okay?
Physical exfoliant: Definitely the more well known exfoliant. Physical exfoliants are the ones you can feel. You probably know these best as facial scrubs. These products are infused with micro-beads produced from nuts, fruits, and plants. The micro-beads help you to really feel the scrubs working. Along with the micro-beads many of them have active ingredients like benzoyl peroxide, salicylic acid, and pumpkin & rice enzymes that also help with the skins appearance. Some of my favorites are: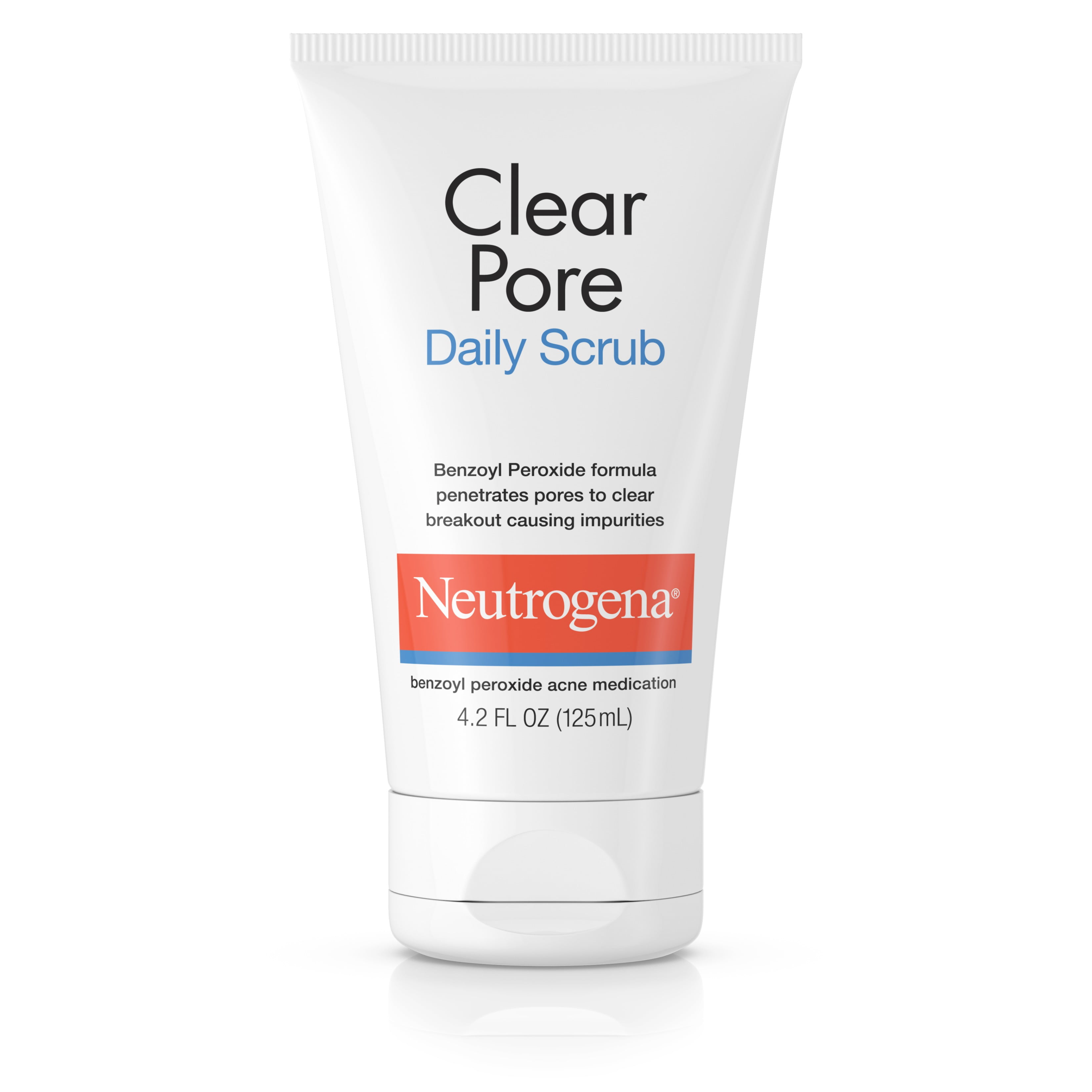 Neutrogena Clear Pore Daily Scrub: a great scrub for oily skin thanks to the active ingredient: benzoyl peroxide. Benzoyl peroxide digs deep into pores to clear out blackheads. The infused micro beads are gentle, making it safe to use on a daily basis.
Origins Ginzing Refreshing Scrub Cleanser: perfect to use in the morning, with its brightening properties. The infused ginseng and caffeine help you achieve a bright & glory complexion. The other star ingredient is jojoba, a mild essential oil great for moisturizing.

Philosophy Microdelivery Exfoliating Facial Wash: a renowned, award winning exfoliator. It is gentle, and only meant to be used for a 30-second time period as to not be too abrasive to your skin. Routine use truly reveals a smoother, plumber, brighter complexion.
Chemical exfoliant: You hear chemicals, and you probably think this is a bad idea for your face. Don't worry, chemical exfoliants are enzymatic ingredients breaking down dead skin cells. They can be broken down into two different categories: AHAs (alpha hydroxy acids) and BHAs (beta hydroxy acids). An AHA is a water soluble acid that breaks down the intercellular glue to encourage quicker cell renewal. AHAs are great for treating the surface of your skin, whereas BHAs seep down deeper. BHAs are oil loving acids that push through & push out the sebum clogging your pores. Here's some that I personally love:
Nip + Fab Glycolic Fix Daily Cleansing Pads: probably the most convenient exfoliant IN THE WORLD. These pads work as a cleanser & a toner. The key ingredients in the cleansing pads are glycolic acid & hyaluronic acid. Glycolic acid (my personal favorite AHA) is an effective AHA that's good for removing the outermost layer of your skin and reveal skin sans fine lines, aging, and discoloration.  Hyaluronic acid works to add & retain moisture. If you were interested in something stronger, this also comes in an "extreme" formula.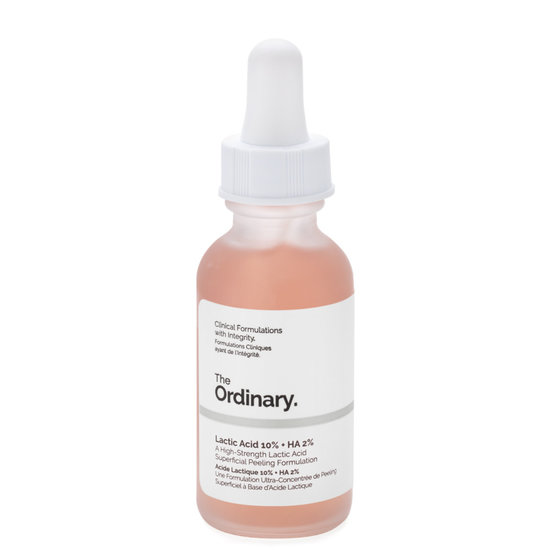 The Ordinary Lactic Acid 10% + HA 2%: a strongly concentrated peeling formulation that offers a mild exfoliation to reveal smooth skin thanks to the AHA lactic acid. The formula is a a little thick, so a little will go a long way & last you a year or more. With one nightly use per day spread evenly and left to settle into the skin, this will prove to be very effective.  Even better, this product, along with all the products from The Ordinary, are vegan & cruelty-free. 
Paula's Choice CLEAR Anti-Redness Exfoliating Solution w/ 2% Salicylic Acid: this easy to use mild exfoliator is bound to be your new best friend, especially for those who struggle with acne. Salicylic acid, is one of the BHAs you've probably heard of before. It is most effective to combat blackheads, whiteheads, and all other forms of acne by seeping into pores to clear them out. This will result in clear skin & minimized pores if used regularly. This also comes in an extra-strength formula for anyone needing better penetration.
Lip exfoliation: Don't forget to exfoliate your lips too! The surface layer of your lips is definitely put through trying times, especially in the winter. Sugar scrubs are the most common way to shed the dead skin and give you the smoothest canvas for your favorite lipsticks & lip glosses. A few suggestions are:
Fresh Sugar Lip Polish: this lip scrub has shea butter and jojoba oil to smooth the skin after the brown sugar crystals break down the chapped layer. 
MAC Lip Scrubtious: just like the Fresh scrub, this lip scrub is sugar based & infused with shea butter. The sugar provides exfoliation, and the shea butter repairs with hydration and conditioning for your lips. It also comes in several scents. 
Lush Honey Lip Scrub: like all the others, sugar is the best remedy for lip exfoliation. This isn't the only scrub Lush offers, but it is one of my favorites. With its natural ingredients, it's also pretty tasty. Castor sugar removes the torn, dead skin and the infused jojoba oil provides all day hydration.
To find the best product for you, you must first know your skin type. Are you normal, oily, or dry? Are you acne prone? Are you sensitive? Is your skin mature? Do you have enlarged pores? Is your skin dull? Do you need something different at night, than what you need in the morning? Does your skin change when the seasons change? These are all things to take in consideration when you start looking for the right exfoliator. Your skin can go through so many phases, and can possibly need different ingredients and treatments. To help you find the right answers, you can have your skin tested at The Body Shop. They have an online & in person skincare diagnostic, which takes into consideration your age, sex, skin concerns, water intake, and other factors to advise you on the best products. They'll also inform you of the ingredients that are best for your skin, giving you a good start to looking elsewhere. Wherever you go, just do your research and ask the right questions to make sure you're giving your skin the love it deserves.
P.S. It should be noted, sunscreen is highly advised (by me & many other bloggers) after use of any of these products. The sun can cause a burn or tingle if not properly protected. It's best to find a moisturizer with SPF (25-50) in it. Two of my favorites are:
Garnier SkinActive Moisture Bomb The Antioxidant Moisturizer SPF 30: a water based moisturizer infused with goji berry & hyaluronic acid. Garnier's Moisture Bomb products improve your skin's moisture barrier to strengthen, protect, and maintain the right amount of moisture. This moisturizer is very lightweight, almost weightless, thanks to its watery consistency. The broad spectrum SPF 30 provides protection against UV rays. I'm not the biggest fan of watery moisturizers, but it's affordable and effective. 
Philosophy Renewed Hope In A Jar SPF 30: a whipped lightweight cream moisturizer. Like it's original formula, Renewed Hope In A Jar is a water based moisturizer formulated with 3 AHAs, asian fruit extract, and 3 forms of hyaluronate to give you renewed skin. It also claims to minimize pores & improve fine lines. This moisturizer provides deep, long lasting hydration and protects you from UVA/UVB rays.