Valentine's Day is for lovers. Tell me, who do you love more than your best girlfriends?
My best friends love me at my worst. They tell me when I'm losing my mind. They come through for me at any hour of the night. They don't doubt my craziest ideas. They see the best in me. We do everything under the sun together.
So single or not, you can take some time to shower them with some love. Galentine's Day is February 13. There's so many sentiments for every type of friend out there, and you can find them all for $25 or less.
For the one obsessed with beauty: She loves everything in the beauty world. Hair, nails, makeup, skincare – it's all she ever buys, all she ever wants. Anything new in the beauty world could be on her wishlist. You know what's the greatest thing about beauty products? They almost always come in minis. So here are a few ideas for your beauty junkie.
For the one who's obsessed with staying active: She's always on the go. You can find her in the gym, on a track, on a basketball court, in the mountains. If it involves running, swimming, hiking, walking, balling – you name it, she's already there. She loves her morning run. She takes great care of her body. But even though, she stays active sometimes she needs to take a break and just chill. She can even do that amid her swim or morning run. So here's how you can help her do just that.
For the one always redecorating: Every time you visit her at home, something changed, something is new. She's obsessed with the home section of every store. From Target to TJ Maxx to Urban Outfitters to Nordstrom, she is drawn to the pillows, the wall art, the little elephant sculptures. She jumps with joy when the holidays are coming because now there's theme decorations. Seasonal changes mean a new color palette to play around with. Gift her these little things that she can keep as personal reminders of your friendship.
Mini instax frames always make for cute decor.

Rose quartz or any crystal set for accents.
A rose gold catch all tray is the cutest accent piece.
Incredibly cute and uniquely shaped wall shelves for storage.
A globe to inspire her to travel.

For the one who loves jewelry: She never leaves the house without her jewels. Every time you guys walk into the store, she's running straight to the jewelry counter. She has a keen eye for the perfect accessory. If your outfit is missing something, it's probably the necklace in her jewelry box. Or the earrings, or the ring, or the bracelet. Her collection is always welcome to new additions. So what can you add?
For the one who didn't ask: She never wants anything. She's not going to ask, and when you ask her what she wants she'll tell you "nothing". Does this really mean she doesn't want anything? Maybe. Eight times out of ten, however, she just can't think of anything on the spot. Or maybe, she just has a more costly taste. This doesn't mean there's nothing for you to gift her with. Every friend can be treated to something nice.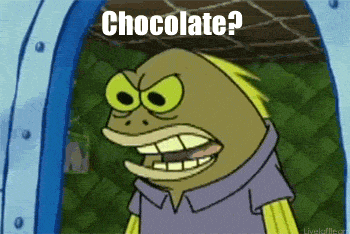 For the one who loves to read: She's so close to starting a book club of her own. If you're in the mood for a good story, she's got you covered. She'll finish a book in a week. And even though she has a favorite genre, she'll read them all. So take a look at her bookshelf, and see what she doesn't have.
A poetry book, of course the most romantic reminder of love.
A book of real love stories to remind you you're not alone.
A funny, yet kinda serious book of real life dating scenarios because love is FUN.
An important story being told based on the BLM movement.
A story of heartbreak & trauma, but learning one's own strength to survive it.
So you see, it's easy to treat your girls to something sweet. These gifts are easy to find, and super affordable. They're for any leading lady for your life: your BFF, your mom, your daughter.
Happy Valent…I mean Galentine's Day.